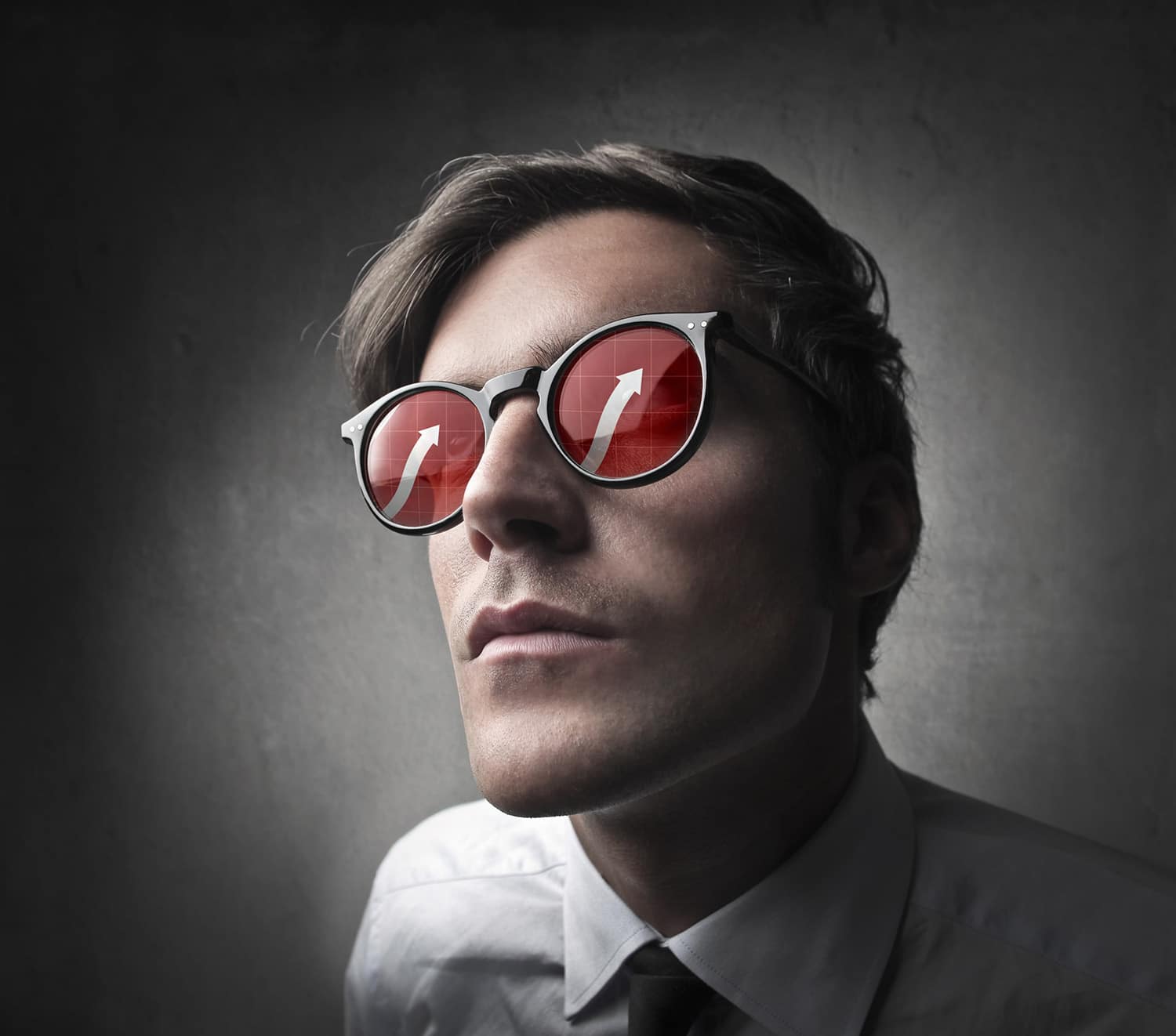 LinkedIn lists 11 million C-suite members and 180 million are senior-level influencers. This means that you can find top influential people in your niche to promote your brand – and increase the level of trust in your brand on the social network.
You may also be a new LinkedIn user, but an offline expert in your field – in this case, you will also need to learn how to become a LinkedIn influencer yourself and grow from 100 contacts to 10K followers. In order to develop a personal brand and grow a business brand through influencer marketing, you will need to know how to contact the biggest influencers on LinkedIn.
You can find lists online, but some of the data in them may not be relevant and not applicable to your business. Therefore, you may need the Linked Helper automation tool to help you parse the profiles of influential people.
You will be able to export a spreadsheet with all the influencers' contact details.
From this list, you can set up auto-interactions – likes, comments, contact requests, and messages can be automated by the software.
Study their profiles for insights on how to highlight your USPs. If you want to become an influencer, you need to know your competitors in order to showcase your edge. To help analyze them, you can compile all profile descriptions in one sheet.
In a word, Linked Helper is a tool to launch influencer research and marketing in this social network. If you do all these tasks manually, you will most likely get exhausted and bored in the first week.
Find LinkedIn influencers: LinkedIn influencer marketing hack
Linked Helper will allow you to build a database of top niche bloggers and experts in your area. You can use this database to:
analyze their profiles;
get contact data;
set auto-mailing;
copy emails for cold mailings.
The database from Linked Helper contains extended information, and by default such data cannot be obtained through downloading the archive directly on the social network. Here is an example of how you can customize the data in columns: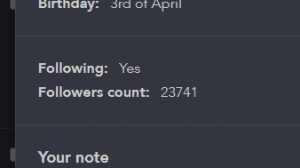 How to explore Influencers in a narrow niche:
#1 Download Linked Helper and register
The software is available free for 14 days and you can test its top features. Also, this tool is compatible with all LinkedIn extensions – the Pro, Recruiter, and Navigator plans.
Go to your profile and let's start searching.
#2 Start a People Search Campaign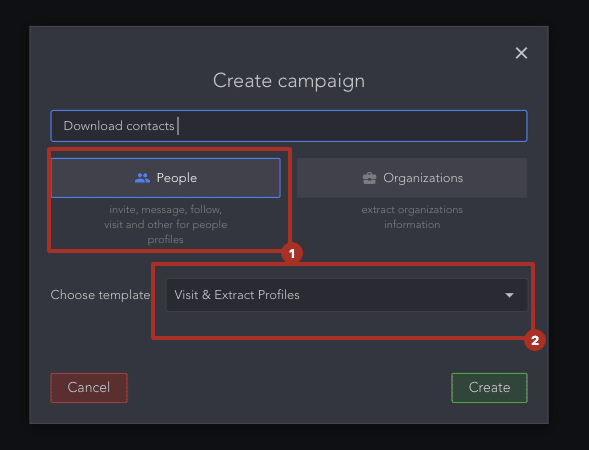 For this task, you can select the Visit & Extract action. Visiting one profile counts as an action for the tool. If your goal is to collect emails, select the Find profile emails action. Then the software will search for the emails without visiting the profile, which saves your daily credits.
#3 Choose a source for collecting profiles
In the menu bar pick the settings: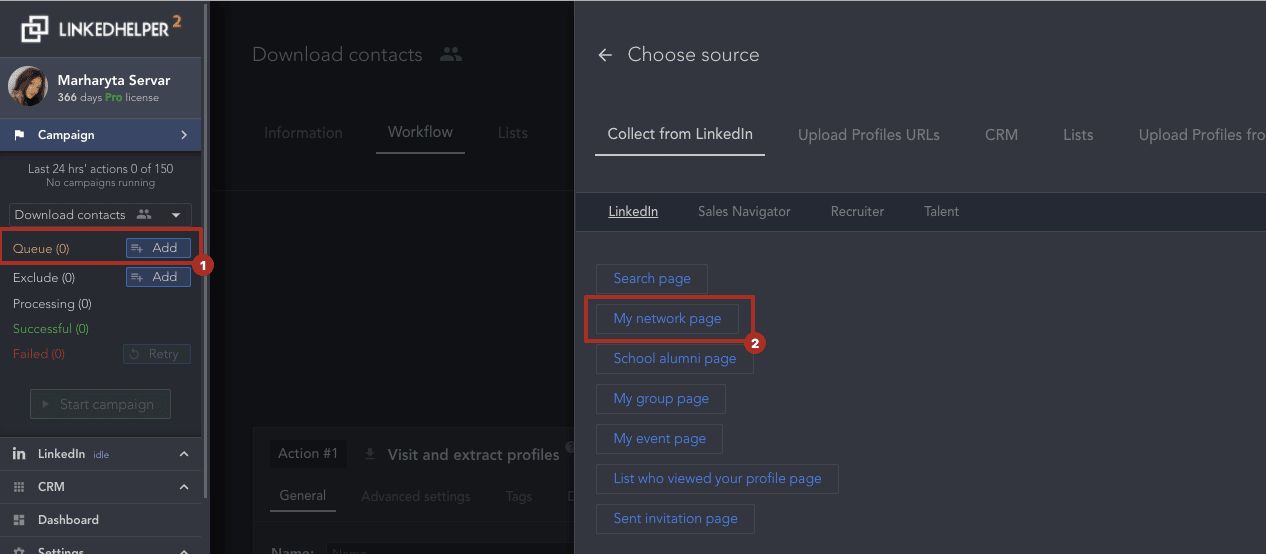 Queue→ Collect → Choose source
Next, go to the search page on LinkedIn. Here you can select any niche, keywords, number of followers. That is, you can find both micro and macro influencers depending on your goals. Read about LinkedIn lead contact scraper: Get emails & send auto-messages to sell more.
#4 Assemble profiles
Next, select the Collect from the current page item in the menu. After that, the list of users will be transferred to the Queue list in the CRM. However, to get data from their pages, you need to start the Visit & Extract campaign.
Click on Start.
After visiting the profiles, you will be able to download a spreadsheet with all the information that appears on the pages of the influencers.
If you just want to message or like these people, add the relevant action to your campaign beforehand.
By the way, just visiting a profile can sometimes stimulate a return visit and the person following you – just pay attention and you'll be rewarded.
How to become a LinkedIn influencer – 3 tips to grow fast
If you can grow an audience in the LinkedIn community, it will help you promote your personal brand or the company you work for. In any case, in the early stages of growth, you will need to become an active member of the community, after which you can outsource work on content and promotion.
#1 Accelerate profile growth through automation
Liked Helper will help you become visible in the business network. Without spending many hours on interactions, you can become an active member. Find 24 examples of LinkedIn summaries for sales in our post.
The Linked Helper can perform these important functions:
Support other influencers through likes and comments. Personalized comments are a great chance to leave your opinion in front of an audience of thousands. Automation will help you increase your reach because writing comments manually is a labor-intensive task.
Invite to online meetings. In this social network, real connections between participants are more important than visually engaging content. That is, your task is to attend and organize important events in order to start a dialogue. To do this, the auto functions of the Linked Helper are time-savers – auto-invitations to events and parsing of group members and event participants. These functions help improve personal promotion. Explore LinkedIn webinar (event) promotion with an automated marketing tool.
Share important knowledge. If you are an expert in a certain niche, then the professional community will definitely like it. To become a LinkedIn influencer, you need to have expertise and the ability to establish connections. Auto-messages to hundreds of users per day will help you win the loyalty of your audience through a personal approach.
#2 Design your profile to demonstrate charisma
Read our blog post about how to write a summary (with examples).
The visuals and texts on your LinkedIn profile are extremely important and help your profile visitors immediately understand your unique advantage – give them a reason to follow you.
It's also important to use keywords in the descriptions by which an interested audience can search for you. Your page can be found both through a Google search and through an internal LinkedIn search. Therefore, it is important to optimize your headline, summary, and experience fields with keywords that relate to your area of influence.
At the same time, make sure the profile doesn't look too impersonal. Despite the professionalism, this is still a social network where people want to know personal facts and the deepest secrets of success.
Just like in business meetings, your charisma can make all the difference. Try to communicate it through the profile.
#3 Content is the source of your fame
When you're just starting out as an influencer, it can be hard to guess the tastes of your target audience. To get started, monitor the profiles of the top influencers in your niche to see which posts get the most engagement.
To always have a database of influencer examples at hand, you can download their profiles in a table from Linked Helper – directly from the search page. So you will not need to have dozens of bookmarks in the browser.
As your audience evolves, keep track of statistics and reactions to come up with the perfect formula for working content. Maybe your audience needs live broadcasts, or maybe long reads on your part.
Here are some ideas for testing:
Question the audience. On this site, people love to share professional advice.
Memes. You can find many professional jokes on Twitter for example. Follow VIPs and post memes on LinkedIn. These posts can go viral.
Personal insights. Your experience may not be applicable for everyone, but it is always interesting for people to know.
3 LinkedIn tech influencers
We've broken down the profiles of some of the most-followed LinkedIn influencers. This way, you'll have as examples the pages of those who have earned a reputation. Big leaders and micro influencers are equally popular on this platform.
#1 Susan Etlinger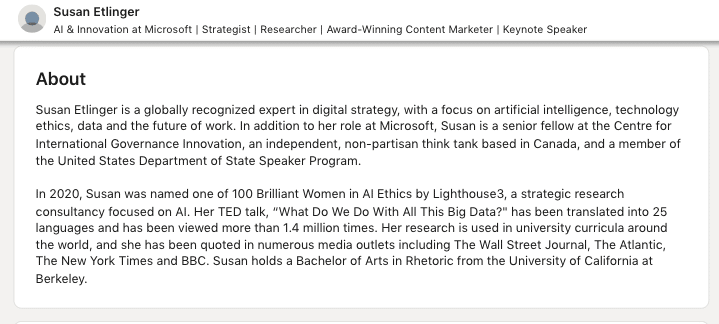 By following Susan, you will always be up to date with technology trends, online marketing, and artificial intelligence. This macro influencer has over 100K followers. There are a lot of activities and posts about innovations, technology, and Big Data. The information is most up to date because Susan is a member of the Microsoft team.
This is a proven leader in the LinkedIn community – in 2016 the blogger won a place in the LinkedIn Top Voices.
Also, the profile constantly publishes content about other influencers in the field of technology, links to conferences, courses and discussions. All of this can be useful for reposting on your accounts.
#2 Martin Barnes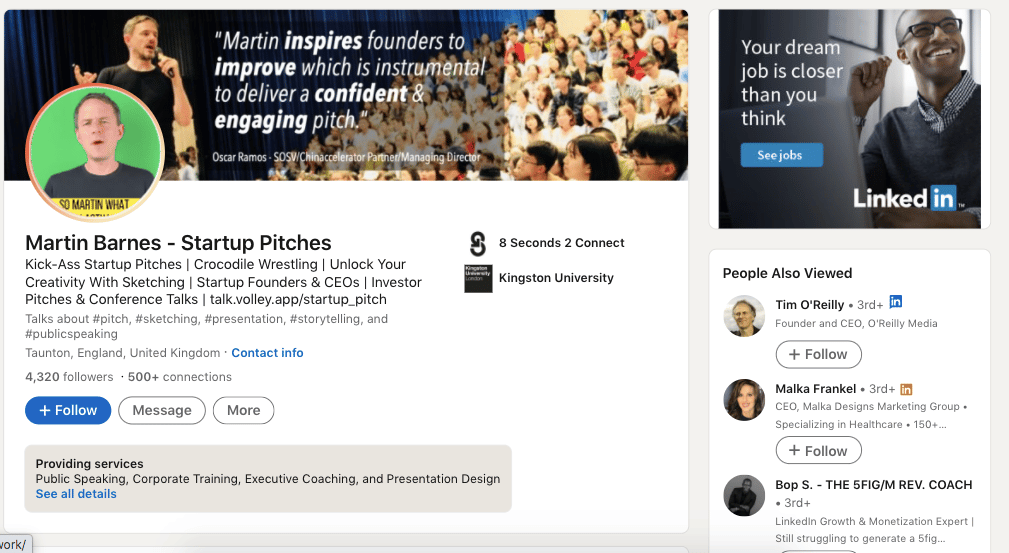 Martin is a great example of how a micro-influencer can reach new audiences. The goal of this blogger is to help startups attract investors. Therefore, if you are developing a business, you will find many cases and personal experiences.
You can also notice on this profile hacks for better search promotion, it uses text blocks as efficiently as possible, and instead of a profile photo, it has a dynamic cover photo from stories.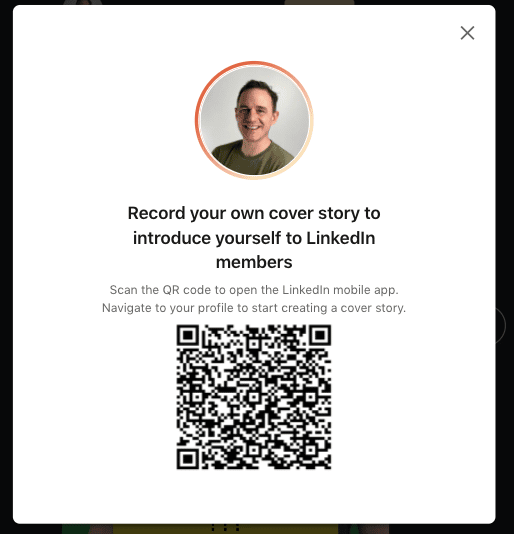 Among the content, there are personal posts and funny posts. To promote his services, he uses links with his hobbies. For example, a post about push-ups smoothly leads into promoting his pitching services for startups.
By subscribing to this profile, you will improve the flow of content and will receive the latest techniques for selling IT products and negotiating techniques.
#3 Naomi Simson
Naomi is a major Australian influencer with almost 2.8 million in her community on LinkedIn. Such a large account is a place where your potential audience can live, and where they carefully follow the content. For example, by actively participating in topics and leaving comments with such large-scale influencers, you will receive additional traffic to the page. This can be a way to rock your business page or influencer account.
From this profile, you can get up-to-date IT business development news, the latest podcasts, online courses, and links to other influencers.
You will also improve your speaking skills, because Naomi is a frequent speaker and often shares her experience in this.
Expand your list of influencers on LinkedIn to follow – the latest news, trends, and more ways to sell your product and make your brand recognizable are in these top accounts. Through Linked Helper automation, you can reach bloggers more effectively for influencer marketing, as well as promote your personal profile's following to become a more effective influencer yourself.