Selling on LinkedIn may seem to you like it is only possible for IT and B2B products. However, many e-commerce businesses use this channel for advertising, finding employee leads, and building a positive brand image.
Download Linked Helper 2 and get 14-free trial right now
If you are not yet in our list of users, then join. We give you a trial version to start your experience with our LinkedIn tool.
For example, is the business profile of an e-commerce company that has gained more than 183K+ subscribers.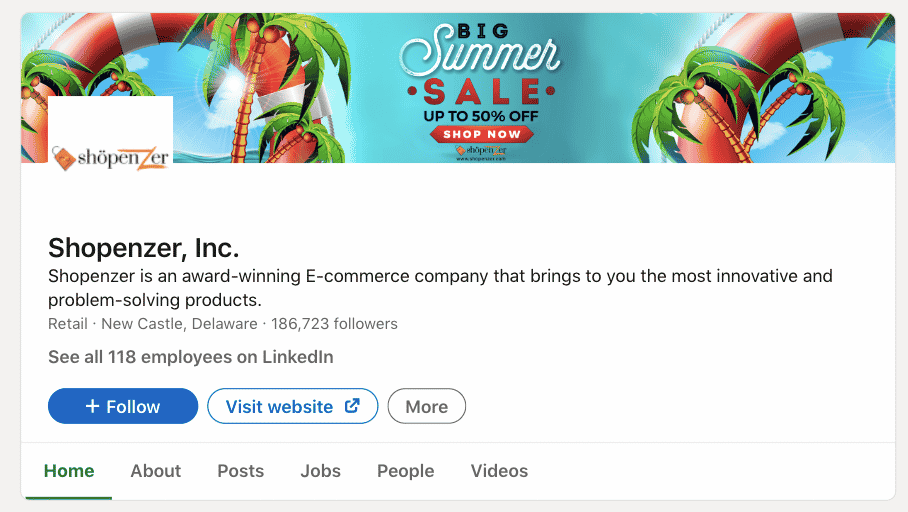 Every day by posting photos and videos of products, and collecting reviews in the comments, you will receive additional sales. Therefore, the strategy of doing e-commerce on LinkedIn is extremely important, and in this article we will consider 10 key steps for development.
Does it seem that maintaining a profile on this social network may require a new employee? After all, this can be a full-time job for 4-8 hours a day. There is a better way – try LinkedIn marketing automation!
You can reach your desired audience faster and expand your network on a personal or business page by automating your marketing efforts. Linked Helper is a reliable assistant that will help you reach hundreds of people by sending out 7 times more invites than normally allowed by the social network.
You can plan in advance a chain of actions along the course of your marketing funnel, and all tasks will be performed by a smart robot. For example, you can start by visiting the profiles of the target audience and then move on to bulk messages in the messenger.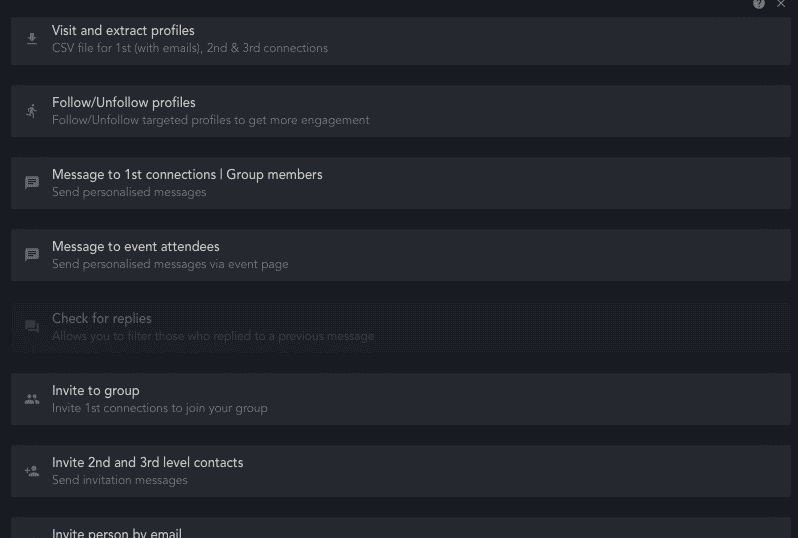 The set of actions will depend on your goals and the specifics of the target audience. 
Benefits of developing personal and business profiles on LinkedIn for e-commerce:
A new source of leads and, as a result, sales growth.
Ability to search for employees around the world.
Building brand trust through public reviews and comments.
Participation in niche groups to communicate with customers and partners.
A constant source of market news & competitor research.
Find out how to combine a cold email outreach with LinkedIn automation.
10 steps to selling products on LinkedIn
The trick of maintaining a profile on the social network is that your site can be found much faster. Social media profiles add credibility and rank higher. Therefore, search engines will display your business higher than they do now. SEO optimization of a business profile on a social network is as important as SEO for a website – but it can bear fruit much faster.
#1 Start with market research
There are probably a lot of your competitors on LinkedIn already. If you are just starting out selling on social media, you can start by doing market research. Also, collecting data on competitors will help you conduct a SWOT analysis for business development.
You can scrape company pages through Linked Helper by simply setting the desired filters. The organization database will be loaded into the CRM's memory and can be exported to Excel. There you will have ready access to links to the company websites, profile descriptions, contact details, and other business data on competitors in your market.
#2 Complete your personal and business profile
The personal profiles of CEOs, marketers, and other team members are just as important as a company's business account. The fact is that the development of a business profile – inviting people to follow a business profile, as well as sending invitations to events – is possible only from personal accounts.
As you can understand, if a representative of an e-commerce business has many connections on LinkedIn, then they will be able to promote a business event faster. In addition, customers and users will be happy to see the real face of the founders and employees of the organization – this is a plus for the company's reputation.
You can learn what to post on business profiles and how to make your personal profile fit for lead generation.
#3 Think over the content plan
The quality of content and competition on LinkedIn is getting stronger. It can often be difficult to understand what your customers want to see – what they will like and share.
We've rounded up the top tips for posting to a business account in a blog post.
#4 Actively invite to the business page 
And this task can be automated through software.
You can increase the number of subscribers to a business site through an automatic action.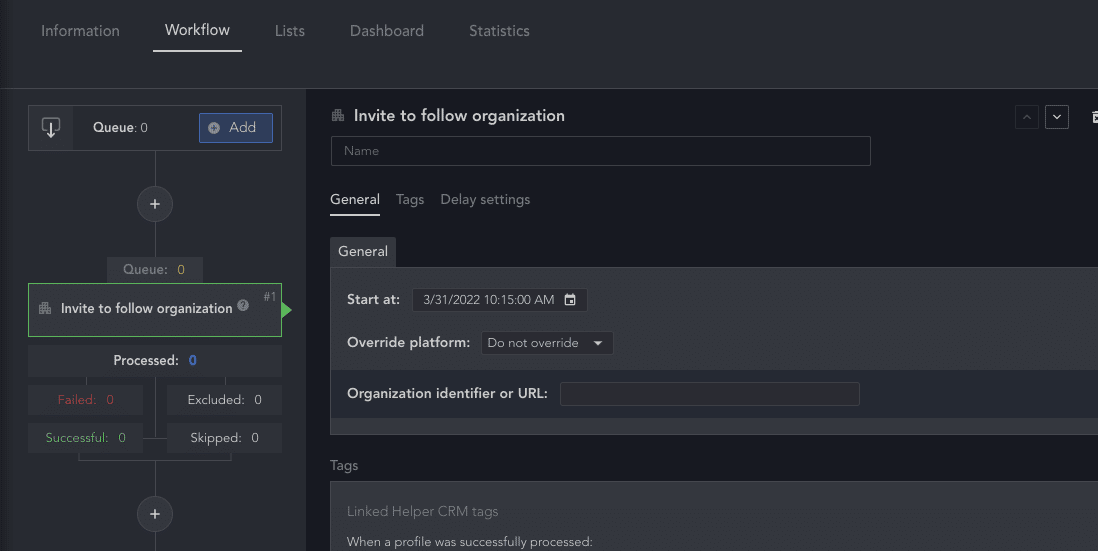 Note: At the moment, for most users, the limit on invites to a business page is 100 per month, which is low. For some, LinkedIn has improved this limit to 250. Due to the limit, this auto-action should be placed at the bottom of the workflow. Alternatively, it can be performed as a separate campaign so that people from the Queue do not get stuck in this action (which can be performed only within the limit). 
Also, LinkedIn suggests adding a link to your business page in the signature line of your private messages. 
For example:
best regards,
Nick Johnson
LiTech Media, https://www.linkedin.com/company/liteck-media/
Subscribers to your business page will always be aware of special offers and build trust in an e-commerce store or site.
#5 Expand your network 
You can exceed the limit on connection requests through Linked Helper. 
Networking on LinkedIn can take up 80% of the time you spend on the site. But as you can see from step number 2, this is a necessary condition for selling on a social network.
Let's agree it's a chore to press the same button 100 times to establish connections. In addition, if users click on the option that they do not know you, or if you have a lot of unaccepted outgoing requests, this will have a bad effect on the trust of your account.
Linked Helper solves all these problems in that you can automate the process of sending out invites and cancel all outgoing requests with one click of a button. In addition, it is possible to invite even 700 contacts through the insertion of emails and legal URLs of target contacts.
Linked Helper also offers a unique feature for all existing automation forms – invites through an undocumented LinkedIn feature. Essentially, the software can also bypass the social network limit, but at the same time use a custom message for every invite.
Despite the error message, the software will send a request and you can see it in your outgoing invites. You can activate this upgraded invite option in the "Invite 2nd and 3rd level contacts" action settings.

In a word, this is a new era for networking!
#6 Boost PR through groups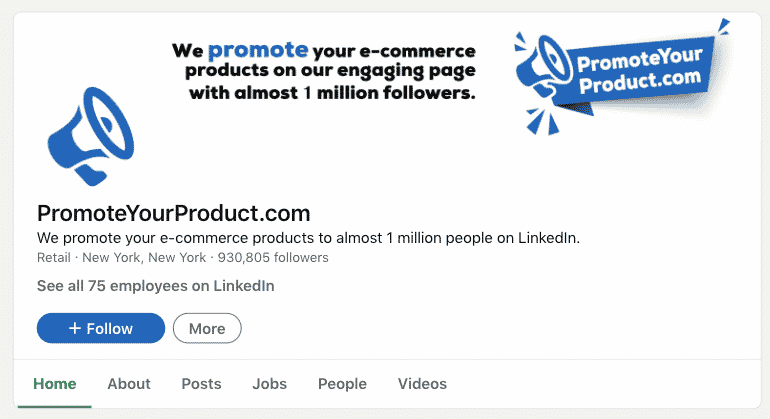 Linked Helper will help you send messages to all group members in bulk. There is an auto-action for this task.
As you can see, the social network has all the possibilities for cross-posting. You can create such communities yourself to promote products.
Seeing the video on the social network, users can instantly go to add it to the cart.
#7 Host a networking event
An online event can be no less productive than attending a conference. LinkedIn has all the possibilities for creating a meetup right on the site. It can be a meeting with both clients and investors. 
You can invite contacts to participate in the event. For example, you may organize a similar strategy automatically:
Send mass invites.
Filter those who accepted.
Message those who accepted (say thank you for accepting the invitation).
Invite them to the event.
So don't waste this opportunity!
#8 Collect product recommendations
Each positive review increases the chance of a sale. Yes, in 2022, many people buy reviews, and write them themselves. Therefore, buyers believe more in social media fame. For example, a comment or recommendation of a product on LinkedIn by a REAL person and a completed profile will inspire more trust than an impersonal review on Trustpilot.
#9 Join trending discussions
Comment on live threads on the accounts of top bloggers and in groups. See that there are already 100 comments and thousands of likes under the post? Step in immediately with your own words. See how your page visits grow.
#10 Get clients into a CRM and get more emails
Systematization of customer data is the key to sales growth because you can quickly find the right person, and study your past correspondence and contact information. The Linked Helper CRM is an efficient software for data aggregation from LinkedIn. It is also a web scraper that will help you collect customer data. For example, by collecting emails, you can expand the mailing list for your email newsletters.
A valuable tool for collecting emails is the "Find profile emails" action and its LH Email Finder option. Thanks to this action, you can aggregate emails from your 2nd and 3rd degree connections without visiting their profiles, but simply by collecting the accounts in a Queue.
All in all, social selling is a surefire way to get your product out in 2022 to as many people as possible. After all, users spend several hours a day online. In addition, LinkedIn is becoming full of entertaining content and the competition for user attention is growing. By automating your LinkedIn promotion, your e-commerce business will get a new source of leads and market data.