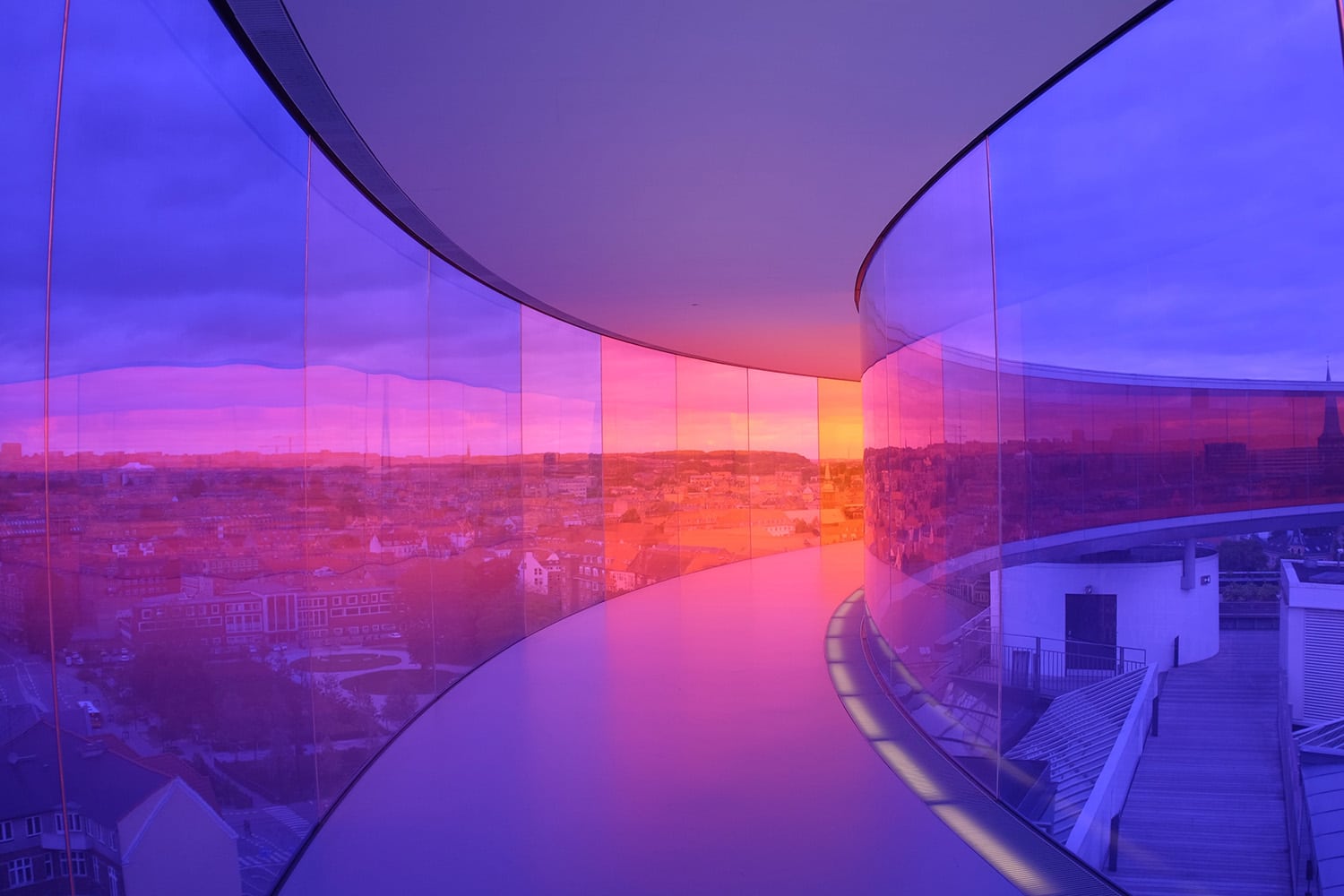 According to LinkedIn statistics, users have increased conversations with contacts by 55% in 2021 – and it will be no surprise if the trend only continues to grow in 2022.
An optimized company page is your asset, a means to attract customers and increase brand awareness through engagement with content. It will be almost impossible to sell without personalization, targeted customer search, and warm interaction in 2022. Nevertheless, a positive experience about a good product spreads very quickly on social networks – through influencers and direct close contact with the audience.
Therefore, having designed a page for a company, you will face new tasks – to keep it relevant, interesting, and attractive, and to interact with people every day and gain new subscribers. Performing time-consuming functions every day, such as liking, answering the same questions, and visiting profiles are tedious for a marketer – but easy for a robot. Linked Helper is the most reliable way to automate these actions, and it's a CRM for sales, marketers, and HR specialists.
Next, we will analyze how to manage a company page on LinkedIn in 2022 – with maximum effect and minimum time.
LinkedIn page management with Linked Helper automation
You can manage LinkedIn business page activities through the CRM Linked Helper. This is the most convenient way to boost your account and simplify such tasks as sales, marketing, lead generation, and event marketing. You need to know that you can't create a business page without a personal one.
As a LinkedIn business page manager, you can organize the target audience with tags and create user lists. Such segmentation will allow you to run targeted campaigns for specific groups.
For example, if you are a marketer and you are faced with the task of holding an online event through a Zoom conference, you can automate invitations to participants and get 3X more coverage than if you did everything manually. You will be able to select potential participants from different LinkedIn sources – your network pages, from groups, and by educational institutions – and send invitation requests to 2nd and 3rd degree contacts. Next, the tool will allow you to set up an automatic invitation to the event.
This means that you only need to come up with a strategic activity to promote growth, and a smart robot will do all the boring tasks – clicking buttons and sending out mailings.
What are the key features?
Easily search data for analysis and connection with leads. Instead of manually searching through thousands of pages on LinkedIn, you can use a smart system. It will visit profiles, copy important information that you can store in the Linked Helper system or easily export.
Search and extract the data of your contacts.
Extract data of 2nd and 3rd degree contacts. Thanks to the Email Finder function and integration with Snov.io, contact data that is unavailable on the platform can be gathered!
Analyze competitors. You can assign LinkedHelper to visit company profiles that you sort by LinkedIn's internal filters. When visiting, the tool will copy texts, links, and other important information that is stored on the social network for research.
Extract message history. It will help you download a CSV file with the archive of messages that you sent through the software. In a separate table, you will have all the responses from the leads, which will help you quickly collect typical objections and work them out in the next round.
Automation of all actions. How many hours a day can it take you to like and write comments under LinkedIn articles and posts? And yet, this is a necessary condition to get noticed in the business network, and ideal for the growth of organic involvement in your content and organizing online events. Linked Helper lets you automate:
Likes and comments
Group invitations
Event Invitations
Auto-messages with reply checker
Here is a list of activities you can engage into work towards goals at each stage of the funnel.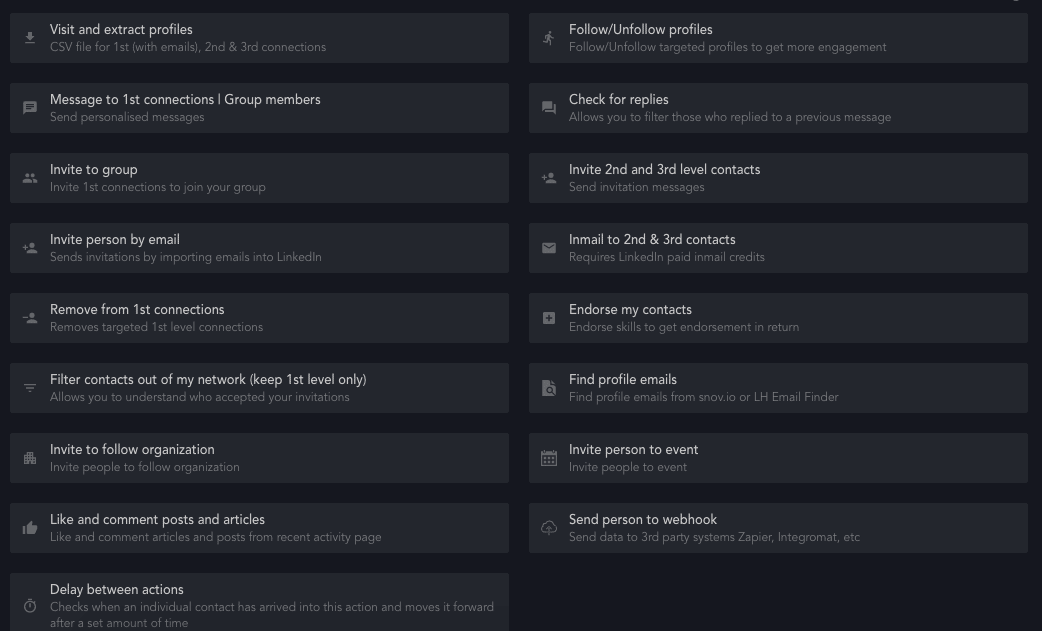 Linked Helper management will become your competitive advantage and a way to quickly grow your audience, be efficient in responding to messages, and often appear in the feed of your potential leads.
3 LinkedIn page marketing tips to grow fast
#1 Optimize the strategy for the algorithm
The goal of LinkedIn, like any other social network, is to keep users on the site to grow advertising revenue. Therefore, your content will be more likely to be recommended to others if you optimize it for the needs of the audience (and the algorithm).
Share engaging content many times.
As the amount of content grows, the competition for views becomes more serious. In 2020 alone the amount of content increased by 60%. What will happen in 2022?
Therefore, you should consider content recycling – repeating successful and explosive post ideas that have already performed well, winning a lot of comments. You can share successful posts from your blog and other social networks – even several times. Your goal is to get into high positions in the feed of your potential audience and their contacts.
6 Methods to please the algorithm & boost your growing LinkedIn company page:
Less text, more graphics. Photos with people, infographics, and videos are easier to perceive from mobile devices. Therefore, if there is a large amount of information in the text behind your post, attract it first with an unobtrusive visual. Then link to the whole article. A trigger visual will bring clicks.
Personalize texts. If the post is addressed to a specific specialist group – for example, developers – mention this at the beginning of the post. This will attract a relevant audience, because only the developers you need will pay special attention to this.
Partner with top influencers and get tagged. Sponsored content with influencers in your niche will become valuable to the audience – this is their chance to get information from a person they trust. In addition, the algorithm likes it. Your business account will get tags and be viewed by a large influencer's audience. The attention of their contacts will lead to organic promotion.
It is worth experimenting with surveys, and open-ended questions – ask for people's opinions directly to get engagement.
Hashtag marketing. Like other social networks, tags are very popular with the LinkedIn algorithm. This helps users sort and find posts, and the algorithm learns to better understand the content of your posts in order to show them to the right people.
Boost hot topics in the comments. Comments are an organic booster for the algorithm – it understands that your fame is growing like a snowball and will try to show this post to more people. Right in the text of the post, encourage people to respond – you need a lively discussion. To kick things off, ask your colleagues to leave comments and reply to them so that new people are not afraid to get involved.
#2 Publish expert articles
Unlike other social networks, expertise and experience are critical to LinkedIn's audience. Aesthetics have a little less impact here, but meaningful articles from top authors will help improve your reputation quickly.
Read the article about influencers on LinkedIn.
Your company's CEO, marketing team leaders, and other experienced specialists will be suitable for creating expert materials. If your company has research or promotion secrets, then the community will gladly read about it.
#3 Networking
As the business meetups have moved online, you should make full use of this app for event participation and group marketing.
We have dedicated a blog post on LinkedIn Group Marketing.
Unfortunately, you will not be able to post in groups from the company page. According to the rules of the network, this can only be done from a personal account. However, if you are approved to participate, you can share posts from business pages in relevant groups to increase your reach.
In Linked Helper you can download the profiles of group members in a few clicks. Then you can assign more actions to this selection of profiles, for example, like everyone's posts or send invitations to your event.
Thus, relevant groups and automation together will help you to conduct active networking with minimal effort.
Rebranding LinkedIn company page – top examples 2022
If you have already created a company profile, but it is not completely filled out, we advise you to rebrand based on successful examples. You can take as an example competitors in your niche. Repeat their successful ideas and make them even more effective.
When filling out a business profile on LinkedIn, you should keep SEO in mind. This page on the social network can rank higher than your site, so make it sales-oriented and include keywords in your SEO texts.
In Linked Helper you can download hundreds and thousands of company profiles, with all the data from the page. By downloading this as an Excel spreadsheet, you can better study competitor descriptions and highlight key queries and insert them into your descriptions.
Use all the allowed characters for the descriptions – very soon your customers will be able to find your business page on LinkedIn.
A poorly designed business page with no posts can create discontent among potential customers. While testimonials, frequent posting, and trusted manager pages will bring you new customers from search engines and internal pages.
#1 Visuals are the face of your company
Few people will trust a company that has paid little attention to promoting itself. Therefore, the profile photo of a business page, the banner, and the post visuals should be in the same aesthetic.
Do not leave the gray photo that the social network puts by default on the page – such a profile will attract few views. Making a profile photo is easy – it's just your logo in good quality, you don't need to invent anything beyond that.
For the banner, you can choose a more creative visual with a motto, brand tag, or the latest news – that is, you can change the banner based on your company's update.
#2 About section will bring more customers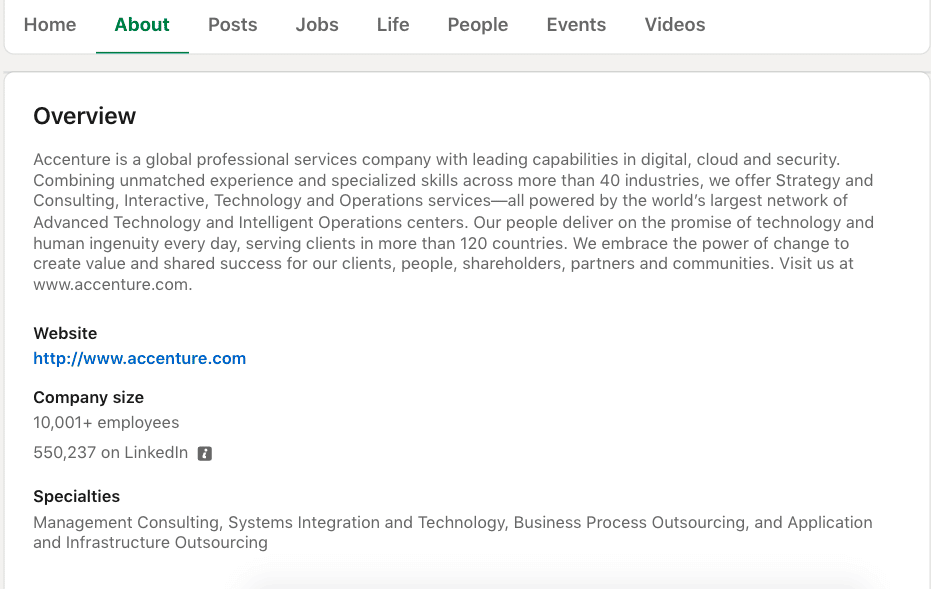 Apart from being good for SEO, this is the only way for a new person to understand what your firm does. In this field, you can write almost an article – up to 2K words – and this will positively affect the ranking. Here is what you should include:
Select keywords
Your mission (who you are and how you help)
Your specializations (it's also worth filling out a separate Specialties section to enhance your search within LinkedIn)
Your unique benefits
Even if you are a small company with up to 15 employees, make this your strength. Let this not become a doubt for the client.
#3 Social proof and recommendations
Make it a goal to get endorsements from everyone your business has dealt with. Find former employees on LinkedIn, colleagues, past clients, current clients, partners, and contractors.
Encourage everyone to join your page and make a post about their experience with you. Make reposts on your page. These publications and public reviews on personal accounts will help you attract an audience and more customers.
User-generated content is a sales driver in 2022 because an empty or rebranded profile may only contain old posts now. This is not effective. Make sure all of your offline achievements get a place on your LinkedIn page.
You can grow a page with 0 subscribers to 1,000 in just a week if you actively involve the audience and entrust the management to Linked Helper. Start growing now for free for 14 days.