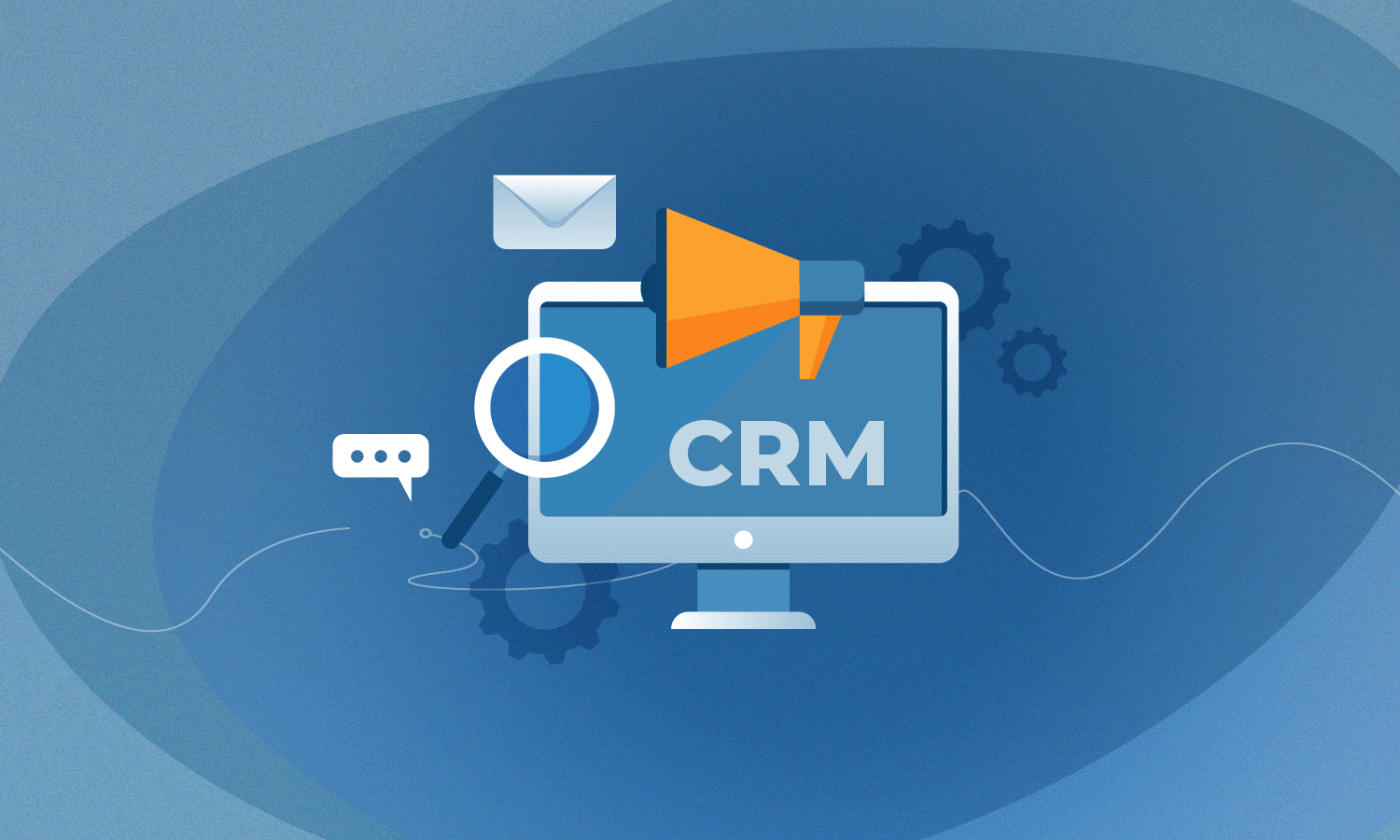 Users of the LinkedIn social network can apply additional software to reach out to potential leads. The most proven service for scraping data about people and companies and for bulk messaging is Linked Helper. This software also helps you to convert your Sales Navigator URL to a more familiar and universal look – a standard LinkedIn URL.
The simplest way to optimize link
Why is this needed at all? The fact is that you can manage several service packages on LinkedIn, for example Sales Navigator and a normal free plan. You may use the first one to collect your database (since this solution has advanced filtering functionality and the ability to sort lists) while sending messages from the basic profile (so as not to look like you are aggressively selling).
You can not only collect leads from LinkedIn search but also upload profile links from a CSV file. Why is it useful? This feature expands the possibilities of filling the campaign Queue with leads.
For example, a standard URL to a free profile will look like this: https://www.linkedin.com/in/william-s-bennett/
Your Sales Navigator link may appear as follows: https://www.linkedin.com/sales/people/ACwAAA8BYqEBlKc364xhzvywer-dsdfcfccTiwe2NE,name,sSHShttps://www.linkedin.com/in/william-s-bennett/
And your Recruiter link looks like this: https://www.linkedin.com/recruiter/profile/250049025,sВHS,name
You can choose in which platform to process profiles within one second. At the same time, you can use Linked Helper to convert a Sales Navigator URL to a LinkedIn link (and vice versa) if you have a subscription. This will happen when processing profiles during a marketing campaign in the software (auto-inviting, sending messages, etc.)
At the moment of visiting the target profile, Linked Helper will bring the link into the Basic view and after that you can download the file from the CRM.
Also, if your subscription to a paid plan ends, all data about people will still be saved in Linked Helper's CRM. Learn all about switching between platforms across your funnel here.
How to use the LinkedIn Sales Navigator URL converter
The automated profile extractor in the software can scrape the URL of contacts from the extended package (let's say Sales Navigator) and transfer them into the Basic view.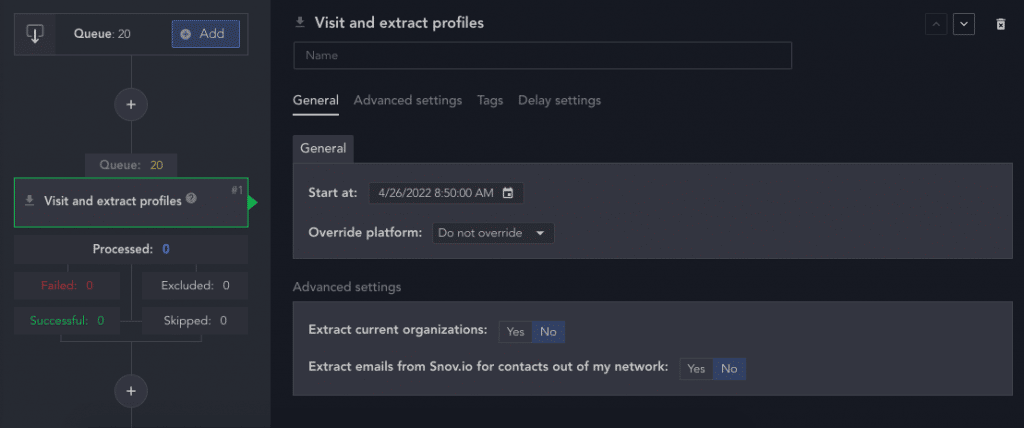 This feature is needed to scrape profiles from all possible social network pages – including Sales Navigator, which will open up more leads. You can find out the exact directions for the Visit and Extract feature in the knowledge base. After the robot visits the profiles that you have specified as a target, you will have:
a normal LinkedIn URL in the database of the internal CRM
a link to a normal URL in a CSV table if you need to export the data
If you have profile links in Sales Navigator view (they can be loaded when collecting profiles from search or loaded from CSV), then Linked Helper can work with them in any campaign. This will happen if you activate the "Override platform" function.
Having a normal URL may be necessary for you when integrating with a third-party CRM where the LinkedIn profile is identified by the public URL.
Here is how you can use the sequence:
Collect profiles from search in Recruiter.
Process via auto-action (e.g. visit or invite).
Download CSV file with regular LinkedIn links. They can be uploaded to another LinkedIn account without a Recruiter subscription and processed there.
Read the instructions on how to input a file with contacts to work in the software.
Working through Linked Helper, you can choose a platform to use for processing profiles directly in the Invite action settings and get the desired result.
 The conversion of the link from Sales Navigator to LinkedIn will occur when sending the Invite. For example, a workflow might look like this:
Send invite requests to leads collected in Sales Navigator via your basic LinkedIn (need to activate "Override platform").
Filter out those who accepted the invitation.
Send a message to the profiles that accepted the invitation.
Thus, by changing the "Override platform" setting in the "Invite 2nd and 3rd level contact" action, we achieve two goals at once – we make a mass invite of leads and convert the links to their accounts.
This saves you a lot of time in your marketing funnel!

Thus, by working in the CRM, you can take advantage of several social network packages at once and adapt your funnel at each stage. This will allow you to get the most out of lead processing, engaging with them, hiring, and outreach.