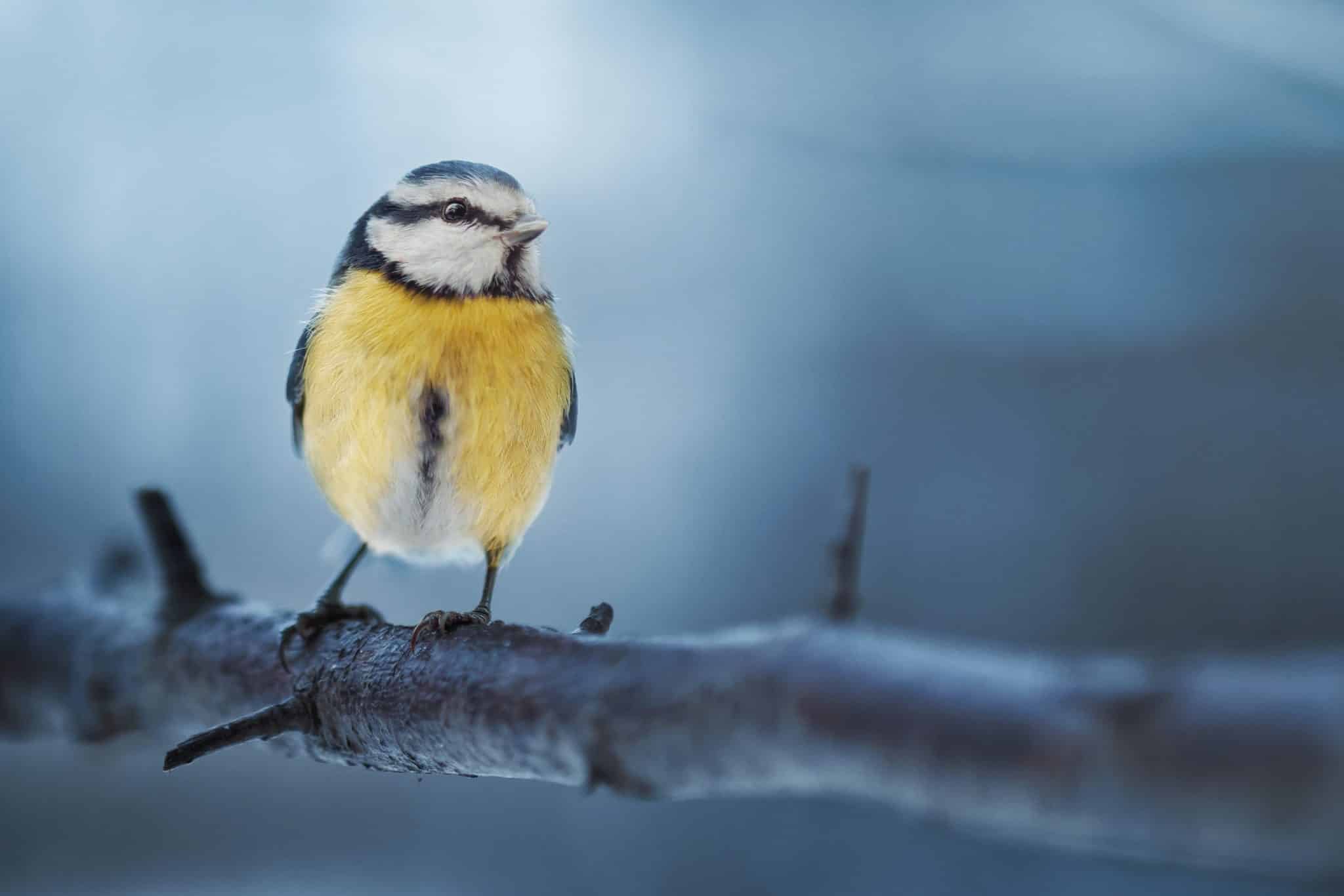 You may have become interested in LinkedIn marketing automation tools. If you've tried Linked Helper, you are probably already convinced that it's the safest way to get more sales from your activities on this social network. After all, you can still send 7 times more invites than allowed by the rules even without uploading a file with emails. We are doing everything to make the software work even more efficiently, so Linked Helper is now integrated with HostZealot. This service provides dedicated servers, forming a remote cloud-like infrastructure for your work.
What does this mean for our users? Now Linked Helper has the advantage of server based LinkedIn automation – you can run campaigns even if your computer is turned off or inactive. Also, working with HostZealot will allow you to run campaigns from 4-15 accounts at the same time, provided that every LinkedIn account has a separate Linked Helper license. This means that you can create, buy, or connect multiple LinkedIn accounts so that lead generation, brand awareness, or sales will increase faster!
Now your LinkedIn growth will become more efficient thanks to 24/7 independent working servers. Here are the main benefits:
You can increase your reach through parallel work in several accounts. For example, if your campaign includes an invite and then an invitation to a business profile or event, now you can speed up the process through teamwork (even if all the accounts are created by you).
You can send even more invites, messages, and InMails. Now when one person can simultaneously work through several profiles, more activities will be available to you. For example, you can bypass invite limits even if you have only one Linked Helper account. And when you can work through 15 profiles at the same time, your network will grow 15 times faster. The same applies to sending free InMails or messages.
You can work with different target audiences and set up deep targeting. By working through several LinkedIn accounts, you can search for leads in different niches and build and A/B test different engagement strategies. This will help you quickly identify the win-win communication patterns.
You can find locations, prices, and packages for 4, 10, or 15 users on HostZealot's page.
Benefits from LinkedIn automation via dedicated servers
You can use Linked Helper installed on a server for the whole team. The same as it would be on any cloud. In this case, any member of the sales, marketing, or recruiting team will have access to customer or employee data. Since LinkedIn can be used for different purposes within the same organization, this is a huge plus. For example, you can create one account for hiring, a separate one for lead generation and for communication with clients, and at the same time manage them in a single server.
Note: Regular Chrome extensions and cloud-based automation tools may trigger LinkedIn detection since they interact with LinkedIn through APIs. We reviewed all the comparison and safety tips in our blog post. However Linked Helper is a standalone browser-based solution that offers the best from 2 worlds. How to run Linked Helper in a cloud / remote server.
Next, we will look at the benefits of connecting Linked Helper and HostZealot. This solution is indispensable for recruiting agencies, marketers, sales departments, and lead generation agencies.
#1 Effective Teamwork
Multiple LinkedIn accounts can be maintained by the same person and all data will be stored in one place. This means that members of different teams can more easily share data about leads on LinkedIn. For example, one sales manager can maintain 2 or 3 profiles. That will allow you to process more leads, for example through the distribution of invites and bulk messages. Next, a member of the marketing team can study the replies and objections of the leads during the correspondence in order to implement improvements to the pitches or offers.
#2 Campaigns' independence from your PC
Linked Helper works on the principle of campaigns. And you might find it less than convenient that you need to turn on the software and click Start to launch a campaign. Now you don't even have to turn on your computer since the campaigns will run without interruptions or the need for reminders. Even while you sleep!
#3 Even network and electricity issues won't stop campaigns
If you are running a drip campaign and suddenly lose your internet connection, your campaign will not stop. When connecting hosting integration, automatic actions will take place even if your computer breaks down or the electricity in your location goes out.
#4 You can restore workflow from another computer
By connecting Linked Helper to hosting, you can be sure that data about your campaigns, leads and correspondence will be available everywhere when you create a backup. This is very convenient because, for example, you could change equipment or change your work computer to another one while on a business trip. Even in these situations, campaigns and campaign data will remain available as soon as you log into your Linked Helper account on that remote server.
#5 Remote access for uninterrupted operation
If your team members are dispersed around the world, you can benefit from connecting automation to hosting. Because from now on, everyone can contribute to the campaign. For example, if you have created a campaign that can run for 10-15 days and during this time another employee comes on board or you go on vacation. Your colleagues will be able to edit the campaign or add new audiences if you grant access.
#6 No need for expensive hardware
To run a large number of campaigns and process thousands of leads, you do not need to buy powerful equipment. Because working through hosting, you get the power of the hardware of this service, just as if you were renting it for this task. This will allow you to save money on hardware because all work will be done on the reliable machines of the provider. For example, HostZealot invests as much as possible in server hardware and you can use the power of leading manufacturers like Dell, HP, and Supermicro.
How this feature really works
You can set up remote access through the server within a few hours. After that, Linked Helper will have all the strengths of the cloud service.
Buy the required server. On the site you can choose a package that includes the location, billing cycle, pre-installed Linked Helper, number of users, and amount of disk space that you need.
Get the email from HostZealot. After completing your purchase, you will receive an email. The settings in the email will include server details and assigned IPs. Also, you will receive a link to detailed instructions on how to connect to the server.
Follow the settings for your OS. You will find a detailed step-by-step manual for activating Remote Desktop from Windows, Mac, and Linux. Then you can run your Linked Helper account from a remote server and store all your business data in the cloud.
HostZealot is a reliable solution for our clients
HostZealot has been providing hosting services since 2009. The service operates in 16 locations, 8 of which provide dedicated servers. In addition, you can buy domain names, VPN, and collocation.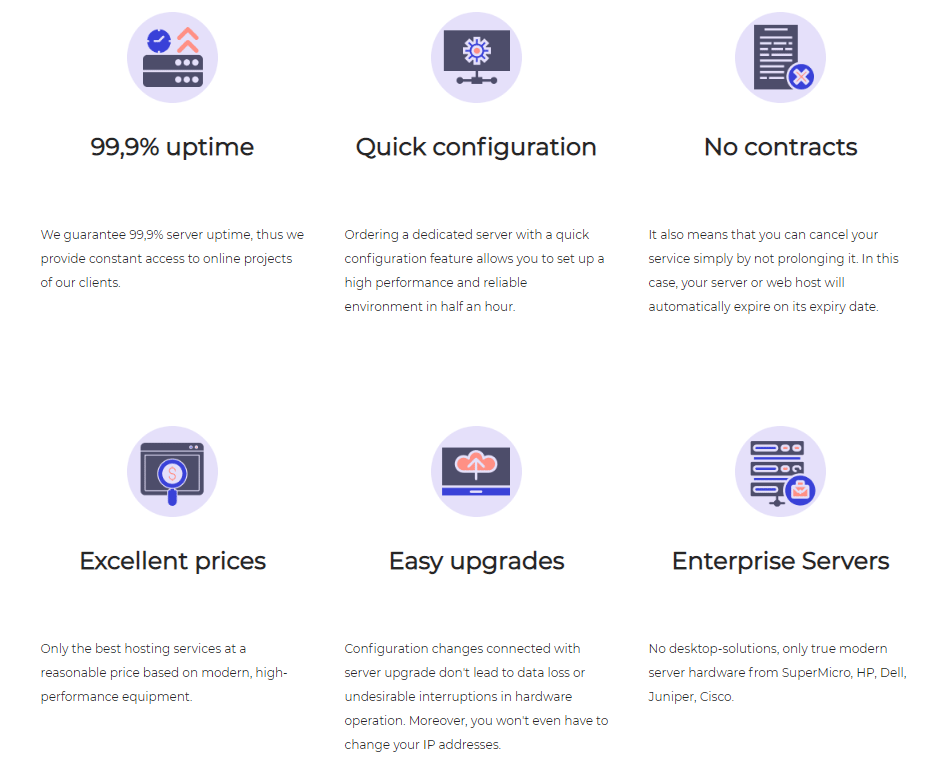 Benefits of buying a server from HostZealot:
1. Clients can choose different locations and configurations. The offers that you will find on the provider's website can be expanded to suit your needs. You can build any configuration for any budget. Most of HostZealot's locations opened up thanks to customers who wanted to locate there.
2. The equipment is updated regularly. The provider monitors the equipment, and if it does not fit the operating conditions, it is replaced. The same applies to servers. The provisioning of servers is made within a few hours at maximum. VPS can be provisioned within minutes.
4. Active technical support will help any beginners. Even if you do not know how to install the server yourself, you can trust technical support. The majority of customers prioritize HostZealot for same-day resolution of issues.
5. Top server hardware. HostZealot is specifically using server CPUs from AMD and Intel like AMD EPYC and Intel Xeon. You can be sure that LinkedIn growth will be accelerated by server hardware from top manufacturers such as Dell, HP, and Supermicro. For the network, they use Juniper, Cisco.
6. A variety of payment options. You can purchase a server in a convenient way, including PayPal or Stripe to almost any cryptocurrency.
All in all: try this Linked Helper functionality booster
If you are looking for a solution to automate LinkedIn growth, you can find many solutions. However, despite the flexibility of cloud solutions, they may not always be 100% secure because they can send API requests during sessions, which will be detected by the social network as automation. Despite the fact that Linked Helper is a local software by default, you can expand its capabilities to a cloud solution by purchasing a VPS or a dedicated server.
HostZealot will allow you to activate campaigns even when your software is turned off or there is no internet. At the same time, all business data will be stored not only locally in Linked Helper's memory, but also in the cloud, which makes it available to a large team of remote employees.
What features will speed up promotion on LinkedIn:
#1 Scraping and dataset downloading
This group of features will allow you to receive any business data from the social network without restrictions. You can crawl profiles even if these people are not yet part of your network of contacts. At the same time, the software can search for emails and collect them for download even if they are not available to you in your profiles (via the internal Email Finder or integration with Snov.io). Through maintaining 10 or 15 accounts, you can get a huge array of data about clients or organizations. All contact details, texts and descriptions will be available for download in CSV format and can be easily exported to Excel.
#2 Features for targeting and personalization
Linked Helper allows you to build campaigns for targeted audiences. You can collect leads into your funnel from any LinkedIn solution, a specific page, a group, or by setting up search filters.
Personalization in messages works by adding custom pluggable variables, setting up logical responses via IF-THEN-ELSE operators, and adding custom CTAs in pictures and links via Uclic.co. That is, in your auto messages, you can use data from the lead's page or add your own value, vary the text of the message depending on the presence of a variable, and insert a visual banner with a variable. This will lead to real interest from the recipients.
#3 Lead generation & social selling
Thanks to parsing and auto-inviting, you can build a lead-gen campaign cheaper and more accurately than through an advertising account on LinkedIn. Using 15 accounts at once through the server, the coverage of your lead-gen funnels will increase accordingly.
You can contact leads via mini-messages when inviting, auto-welcome messages, free cold InMails, and messages via public groups. And all this huge array of messages can be sent faster through the simultaneous launch of a dozen accounts of your virtual team.
You can start your lead generation on LinkedIn and send leads to the sales team CRM via webhooks. For example, it can be in tandem with SalesForce or any other CRM in which your sales team is already working.
#4 Profile and brand promotion
You can quickly promote even new profiles by gradually putting them on promotion through Linked Helper. Auto-invites, auto-following, and putting likes and comments on your audience's content every day will increase the organic views of the profile and the frequency of appearance in the recommendations section and the feeds of potential customers. This will make your corporate profiles a real lead-generation machine that works for the benefit of your brand.
Therefore, by setting up cloud access and working in the cloud, you can be sure that the growth of LinkedIn will remain active even while you sleep, or go on vacation, or if you just live in a different time zone than your target audience.