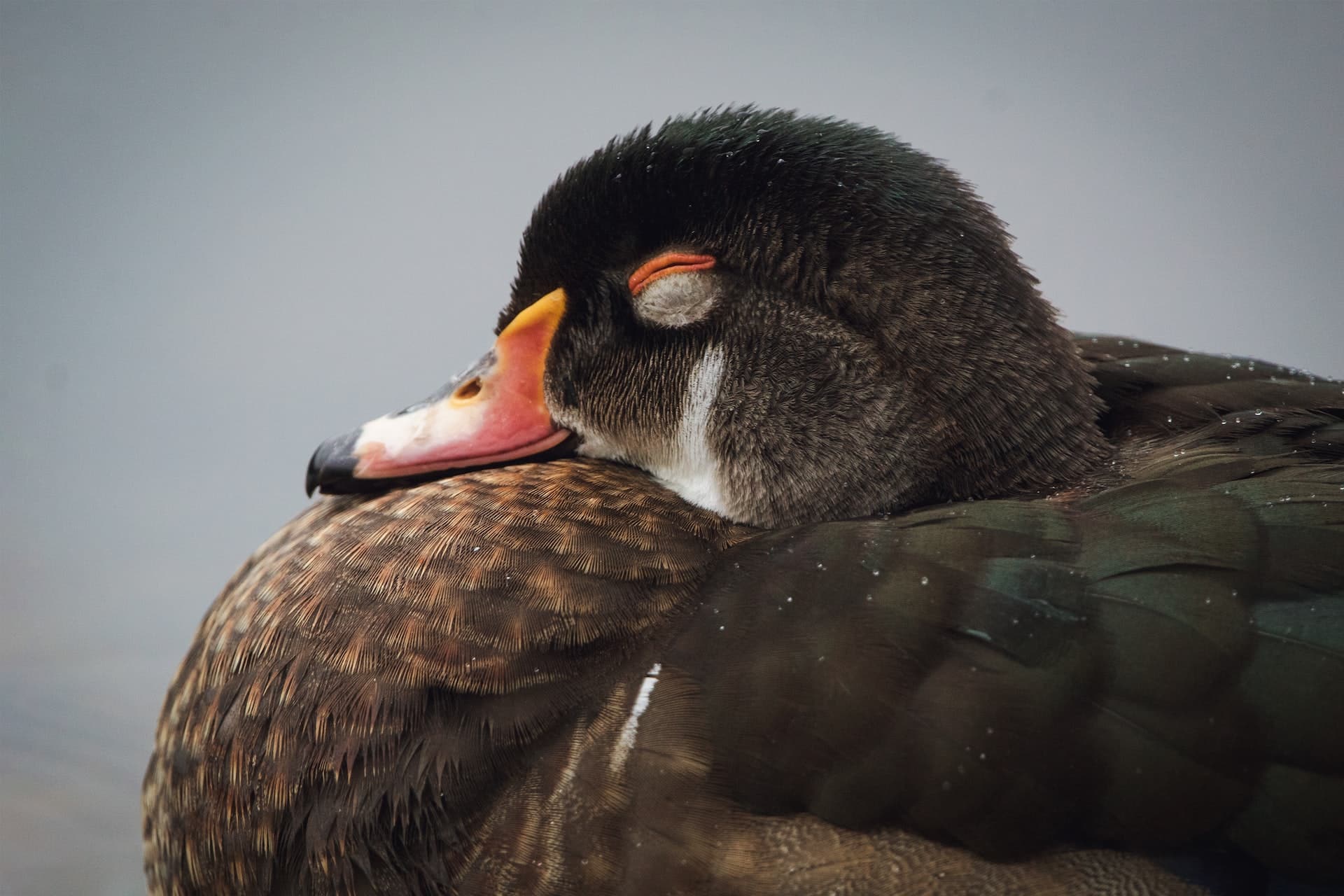 If you work in sales then LinkedIn might be your main, if not your only, source of leads. Clients for your business are likely to spend time on this professional social network. Therefore, 78% of sales managers who sell via social networks bring in more income than those who do not use social networks.
On LinkedIn, people are often more willing to learn about serious content related to their job and industry, and therefore will receive offers from sellers or recruiters. Accordingly, your social selling pipeline can bring results when you sell through a page with your personal photo, recommendations from colleagues, and public testimonials.
Linked Helper can accelerate your sales funnel through LinkedIn marketing automation. It works without spending hundreds of hours when you need to send a thousand or more connection requests. After all, the more actively you expand the network, the more likely you are to find a hot client!
Linked Helper software is a safe way to sell from multiple accounts (when using a dedicated server). Here are some Linked Helper features that will boost sales:
Scraping customer or company data and downloading the file.
Collecting emails from those who are not yet your contact to enhance email outreach.
Using LinkedIn for lead generation and transferring prospects to Sales Force or different CRMs – 10X cheaper than connecting Sales Navigator for enterprise.
Maintaining a client base from LinkedIn in a CRM with tags, sheets, and search filters.
Custom drip campaigns that work for a narrow target audience of your choice.
Ability to add a delay or a pause between actions.
Customization and personalization in bulk messages through variables, pictures, and CTA links.
Tracking campaign results in a dashboard.
Actions to promote events, groups, and company pages.
All these sales funnel automation features will help you through all the stages of outreach via LinkedIn.
Download Linked Helper 2
and get 14-day free trial right now
DOWNLOAD
If you are not yet in our list of users, then join.
We give you a trial version to start your experience with our LinkedIn tool.
What is sales funnel automation?
Your pipeline migrated to the social network when most of the audience began to spend a lot of time online. Your LinkedIn funnel includes your content, interactions with the audience through content and online events, message chains, and post-sales communication. This is a huge amount of work that you can trust to automation, especially if your audience includes several thousand people.
By implementing a step-by-step relationship through your content and your profile, you stop being a pushy seller spamming customers in pursuit of a sale. Through the customer funnel, you first of all build a friendly relationship with the prospects and study their needs and what they talk about online to present your product effectively and solve their pain points.
Linked Helper will help you create logical campaigns for interactions at all stages of the pipeline. You can choose a clear target audience segment for building a LinkedIn sales funnel. In the software, you can set up adding an audience to the social selling pipeline from any LinkedIn solution. You can also just insert a URL or sort leads from the search page. This selection of users will be the top of the sales process, and the software will perform actions step by step with each group.
Next, you can create a set of actions that will help you get replies, interest, and ultimately sales. For example, your funnel might include an invite and a chain of messages, organizing an event, or promoting through LinkedIn groups. The software will help you automatically set up multiple campaigns so you can test different social selling strategies for your niche. Next, we will look at the ways to build an effective auto drip campaign in 2023. Explore Social selling drip campaign for SaaS: find clients on LinkedIn via automation.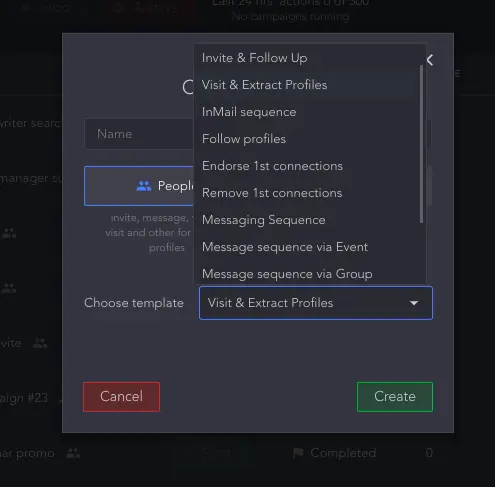 How to manage a sales funnel with LinkedIn in 2023:
Success Secret #1 – Set up clear targeting
Your funnel will bring more impact if you do not spray messages at those who are not interested in your offer. To avoid this, you can use the filtering options in the social network and additionally remove leads from the funnel manually through Excel. This will save your credits and time.
In comparison you might try to build a sales funnel with LinkedIn ads. But setting up a funnel through LinkedIn advertising, you will spend more time while the algorithm learns to show your banners to those who are interested in them. In addition, while this coverage can be larger, it is non-targeted and impersonal (the banner is less trustworthy than the account of a real person).
According to LinkedIn research, top sellers (76%) always conduct research before forming an outreach strategy. The research will help you understand the target audience, create an offer and USP, and form pitches around these formulations.
Through Linked Helper, you can explore the profiles of hundreds and even thousands of leads in detail in a handy Excel spreadsheet. It's not the same as scrolling accounts manually on LinkedIn! The table will collect all the data from the profiles including their skills, summaries, and headlines, which will help you create a portrait of the target audience before adding them to the sales process.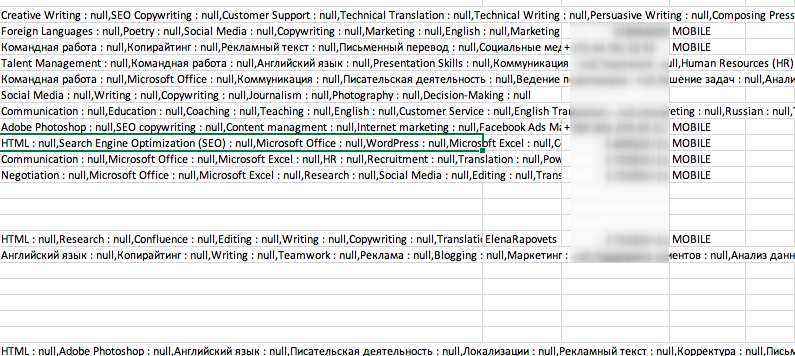 Success Secret #2 – Personal Approach to Each Lead
Is it possible to make messages personal if they are automatic? Yes, and Linked Helper offers you a lot of options to make your message look like you wrote personal messages to everyone. But in fact a smart robot will do everything for you.
One has only to adjust the settings in Linked Helper:
Add custom variables or use the built-in ones. Variables are created so that the software substitutes the appropriate text for each lead from the available information. For example, if a lead has a company name on their page, the software will mention it in the message. You can also add custom variables for the leads in the Excel file. For example, to mention an event or conference where you saw each other. Read how it works in the blog. Based on these variables, you can add IF THEN ELSE logical operators. Then the software will use exactly the right text depending on the presence or absence of particular variables. Read IF-THEN-ELSE operator explained: how to create super custom messages in Linked Helper.
Thus, the text of invitation messages, messages to contacts, and InMails in campaigns will be adapted for each client. This will bring you the best response rates.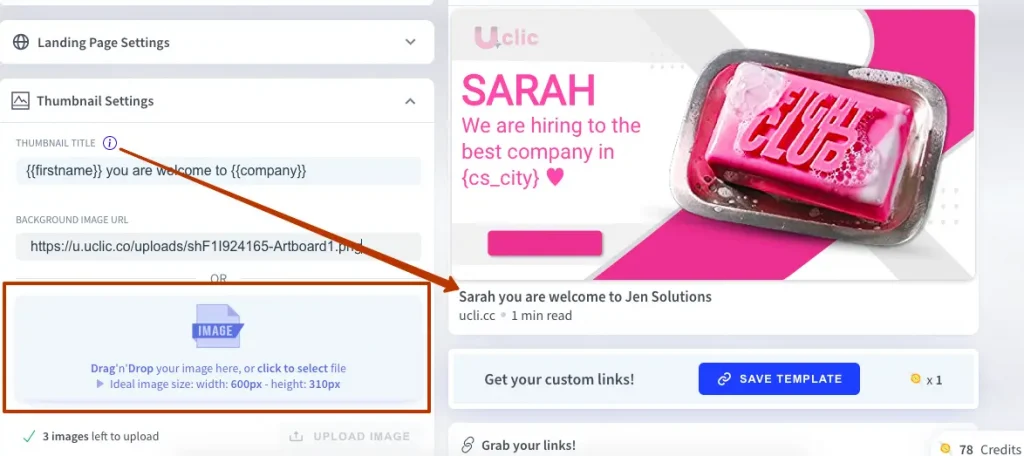 How to create a sales funnel using LinkedIn automation
To get started, you can download Linked Helper to see how this software can build campaigns for you with different goals and for different segments. You can test the trial version for 14 days by connecting your profile to a LinkedIn Basic account or one of the paid solutions. Read about the difference between using Linked Helper with Basic and Sales Navigator.
What tasks can be solved through a LinkedIn social selling sales funnel in Linked Helper?
Parsing data about target groups
Sending leads to an external CRM
Rapid connection growth – 7 times faster than manually
Follows, likes, and comments on the target audience's content to increase page views
Brand development through auto promotion of events, groups, and business pages
Setting up step-by-step communication through bulk messages and free InMails
#1 Learn your customer
To analyze customers and organization profiles, you can run a "Visit and Extract" campaign. After you build LinkedIn audiences, you can create campaigns by goals. Visit and Extract is the easiest way to collect all the data from your target audience's profiles. Your sales funnel will perform better after studying them. The tool can visit hundreds of pages with less than 5 minutes of set-up. Read how to set up this action in our knowledge base.
When you add the target audience to the Campaign Queue, you will see how the software opens each profile. And gradually the profiles will move from the Queue section to the Successful section of this action. After that, you can download the CSV file to work with data from the profiles in Excel (read how to open the file in the article).
This data will become a solid base for creating message texts and offers for social selling campaigns. You can also highlight target audience segments to understand the unique messages you need for each group. After generating leads from LinkedIn you can immediately send them to Sales Force or any other CRM working with webhooks. Linked Helper 2 integration with Zapier webhooks.
#2 Consider pitches
Almost all campaigns will include text messages, whether you're sending invites or writing InMails.
First message upon inviting. This is a short text of up to 300 characters that you can use to influence people to accept your invite. Together with the headline, it will convey your offer to the lead and influence the acceptance of the request.
Second welcome message. Here you can present your product and company in more detail. In this text, you can use 1,900 characters to expand on the topic. You should not make the text about selling – just explain how you can be useful and try to get a response. Such a message can be scheduled 2-3 days after acceptance of the invite.
Third follow-up. This message will be sent if you do not receive a response to the previous one. This will help you understand if the lead is interested and worth working with. In this message, you can ask a question directly: is your offer interesting? Such a message can be scheduled 7-10 days after the welcome message to give the recipient time to read the previous message and not be intrusive.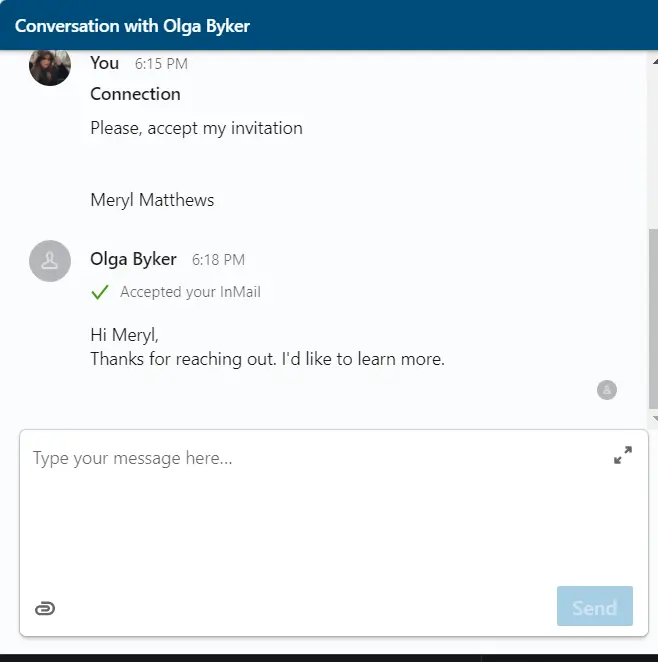 #3 Consider social growth strategies
Linked Helper allows you to use different auto-funnel strategies on LinkedIn. These strategies may include both network expansion and promotion through group marketing. We advise you to create several campaigns to work at several levels of the funnel at once. You can connect multiple profiles to the software to cover wide groups of leads in campaigns. For example, you strategies may look like the following:
First inviting campaign for the top of the funnel. The goal of this campaign is to get as many new contacts as possible in order to work with them further through messages, events, or invites to groups. At this stage, the audience only gets to know you and your product.
The second campaign is for the middle of the funnel. These can be campaigns to promote an event or groups where you will contact those who have already accepted your connection request. These people have probably already visited your profile, and your campaign is superficially familiar to them. Therefore, creating an event or an invitation to a campaign page can be a great strategy for getting the first leads.
The third campaign is for the bottom level of the funnel. These can be leads who took part in an event or joined the group. At this point, your strategy may include sending auto-messages to event participants or messages to group members. These tasks are easy to automate in Linked Helper.
#4 Maintain a customer base in the CRM
After the active expansion of the network and development through the networks or groups, it is important to sort the audience in a timely manner. This task is not possible when running campaigns in a browser extension. But Linked Helper, in addition to automating sales, provides a CRM where you can sort segments, assign tags to them, and leave notes on leads.
There are also some other important functions – auto-cancellation of outgoing invites and auto-acceptance of incoming ones. After a lot of activity through the software, you may notice that hundreds of users have accumulated in the pending invites category. They must be removed after two weeks so as not to spoil the statistics of your accepted invites. You can add this setting to the Linked Helper campaign drip in the Filter action:

How much should I pay for a LinkedIn sales funnel?
You can create a pipeline using the software or through the built-in advertising account in LinkedIn. In the first case, working through Linked Helper, you will set your target audience personally – each lead can be selected by you. Therefore, the sample will turn out to be more specific and targeted, even if with smaller coverage. When you set up sponsored content or ads through a message, you can achieve greater reach. But people will perceive your message or banner immediately as an advertisement, which can cause more prejudice than a friendlier way of establishing a connection. We compared the cost of advertising campaigns through the software and through the advertising function.
Working through Linked Helper can be ten times cheaper!
How much should I pay for a LinkedIn sales funnel with Linked Helper?
The Linked Helper subscription starts free of charge with a two-week trial period. You do not risk anything when you download and install the software, and within the first two weeks you can find the first customers.
If you subscribe for a year, you will pay $8.25 (Standard plan) or $24.75 (Pro plan) per month. For this amount, you can run an unlimited number of campaigns at the same time and connect multiple accounts to achieve greater coverage. The only limit will be 150-200 actions per day, which is a safe norm for behavior on the social network. That is, with the Standard plan, one day will cost you $0.055. Let's agree that not a single LinkedIn manager or agency would work for such crazy low rates! But this smart robot will. One day of work can bring you several clients and your first profit! Find the pricing at the link for sellers.
If you pay monthly for a license, the Standard plan will cost $15 and the Pro plan $45 per month. Therefore, it is obvious that by choosing a subscription for a year after the trial period, your LinkedIn sales funnel cost will be extremely low and lead generation will be cost effective from the first day.
Is using LinkedIn ads cheaper than building a sales funnel?
According to the rules of the social network, one day of advertising can cost at least $10. That's more than Linked Helper's cost for an entire month of daily work (with an annual subscription to the Standard plan). At the same time, setting up targeting through the back office takes time for the algorithm to learn how to show ads to potential leads. The LinkedIn manual recommends a budget of $25 for new advertisers. At the same time, advertising through content does not lead you to a direct dialogue with leads. It usually helps to collect contact information through autocomplete forms. Also, messages received as part of an advertisement will be placed in a separate section where a person must go intentionally to see it, and it will be marked as sponsored content.
In 2023, ads need to stand out to capture the attention of leads and make them want to contact you. The gradual warming up of the audience, unobtrusive contacts in messages, and the organic expansion of your network via Linked Helper will be more natural and have a human face.
Example: LinkedIn social selling sales funnel
So you can already understand that by building a drip campaign through Linked Helper, the cost of leads and connections on LinkedIn can become unbeatably low. The software is also easy to set up. The templates already have sets of actions for typical sales funnels that you can easily adapt to your needs. Just start your first campaign through the built-in sales funnel generator to see how it works!
The advantage of creating a campaign this way is that you don't have to think about what actions to add manually. Also, after the invite and messages, the Filter and Checker for answers will be automatically added, which is important to do in every campaign that you can create manually.
The generator will prompt you to go through several steps. For example, if you choose to create a sales funnel through invites and conversations, start with the Invite & follow up template.
Drip campaign for networking & follow-up template
At the first step, you need to insert the text of the message that the leads will receive when requesting a connection. This is an important message that will start your communication with a cold audience. At this stage, leads will only see your photo, the headline, and the first message. Even in this first text, you can use variables that adapt the message for each lead.
At the second stage, the software will offer to connect through an undocumented feature in LinkedIn. This setting will help you exceed the connection limit on the social network. Today, Linked Helper is the only solution among automation tools that allows you to send bulk invites of more than 100 per week. Therefore, activate this option if your goal is rapid growth.
In the third step, you can add the text of the welcome message (for those who accept your invitation). After you get the first connections you can start a dialogue with them. You can add a pause so you don't write immediately after they connect with you. After a few days, the software will send a message that you have saved in this setting. Before creating a campaign, you can think over the texts in advance.
At the fourth stage, the fifth and sixth steps, the software will offer to add follow-up texts for the sales funnel. These messages will be received by users who have not responded to the previous ones. Therefore, your goal is to clarify whether it is worth continuing communication. If people do not have an interest, you should not flood them with messages so as not to end up in the spam folder. In LinkedIn, you need to give more time for a response than in other social networks, sometimes answers can come as late as 2-3 weeks.
In the next tab, the tool will prompt you to add a target audience to the sales funnel. By this time, you may already have a ready-made file with the audience if you studied it and did data parsing through the "Visit and Extract" action. Also, when you collect profiles you can sort those who are active on LinkedIn, for example those with more than 500 connections – these people will probably answer you faster.
Along the way, you can see how the campaign goes after launching it. You can monitor the results to understand which messages are best for your target audience.
You can see in real time how many profiles have been processed, how many replies you have already received (and see the texts in Linked Helper), and the percentage of replies to messages and follow-ups.

Mastering LinkedIn: get leads via the sales funnel in groups
During LinkedIn research, you may notice a lot of niche groups where your target audience is already gathered. Linked Helper has created actions that will help you create an auto-pipeline through such groups. An important plus is that any user can write to another who is in the same group, even if they are not in each other's network of contacts.
For example, if you are a recruiter and you select digital marketers, you can find many thematic communities. Through the software, you can set up a funnel and reach this audience automatically.
Funnel stages through LinkedIn groups can be as follows:
#1 You can scrape group members
As soon as you find groups, the software will help you collect this audience. You can use these segments in the pipeline. You can also clean up the list by downloading it to Excel and leaving only the active audience (more than 500 followers).
#2 Likes and comments
At this stage of the funnel, you should pay attention to your profile. Likes and comments are visible in the feed, and it will also make you more noticeable to the audience of your leads. After placing likes on posts from your target audience, you may notice that your profile views have increased and you have received incoming connection requests.
#3 Message through groups
Once you've warmed up the ground, people will be ready to see your nickname in their inbox. Therefore, a few days after the first action, you can write the first message to the group members before sending invites. Messages through groups go to a separate section in the inbox, not to general chats. Therefore, the response rate may be lower. However, you can start sending invites after a while.
#4 Inviting
At this point, people will already have seen your profile and possibly your message. Therefore, the invite will look organic and you will get accepted sooner.
After a while, you can add messages and follow-ups to the participants of this funnel. For example, invite them to an online event, or write a message with a link to your landing page.
Building a LinkedIn sales funnel starts with your profile
Instead of concluding, we need to put the finishing touches on getting you ready to actively sell through an auto-funnel. Creating a sales funnel on this social media platform means using your LinkedIn profile as your landing page. So bring your copy and images into top selling condition right away. According to LinkedIn, accounts with full information receive 30% more traffic than the rest.
Your profile photo is very important! Because this visual is the first thing that hits the eyes of leads when they see your message or invite. It is important that your face is on it and preferably with a smile. According to statistics, photos with a smile get more clicks.
A headline is a text that introduces you in a few words. We have made a detailed guide with examples of headlines. You can find examples of competitors in your sales niche through Linked Helper scraping. This will give you an idea of how to stand out from other sales professionals.
The Summary text can become a presentation of your services and can even include reviews. You can also include keywords in this section. You will find 24 summary examples in our article.
By applying these strategies and ready-made funnels in LinkedHelper, you get many more chances for sales growth than using a LinkedIn automation browser extension. In the software, you can make notes about prospects to define if they are qualified leads, a cold audience, or past clients from whom you need to collect feedback. Maintaining a customer base by segment is extremely important and using only your profile to manage your communication will not be enough because you will quickly get confused in thousands of chats. Also, with Linked Helper all results can be downloaded to share with the team in Excel format.